Gifts
Winzerwald offers a variety of choices to present your wines as gifts to those special to you.
Private Labeled Wines
Corporate, wedding and special gifts can be created by adding a special photo or message sticker to any Winzerwald wine.  To discuss design and prices, call the Winery weekdays Tuesday through Friday, 10:00-5:00 Central time.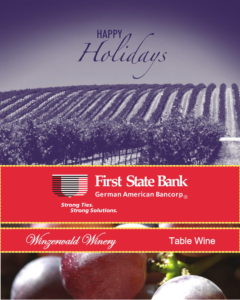 Gift Baskets
Made-to-Order gift baskets and boxes of wines and/or wines with foods and glasses or similar wine accessories are offered year-round.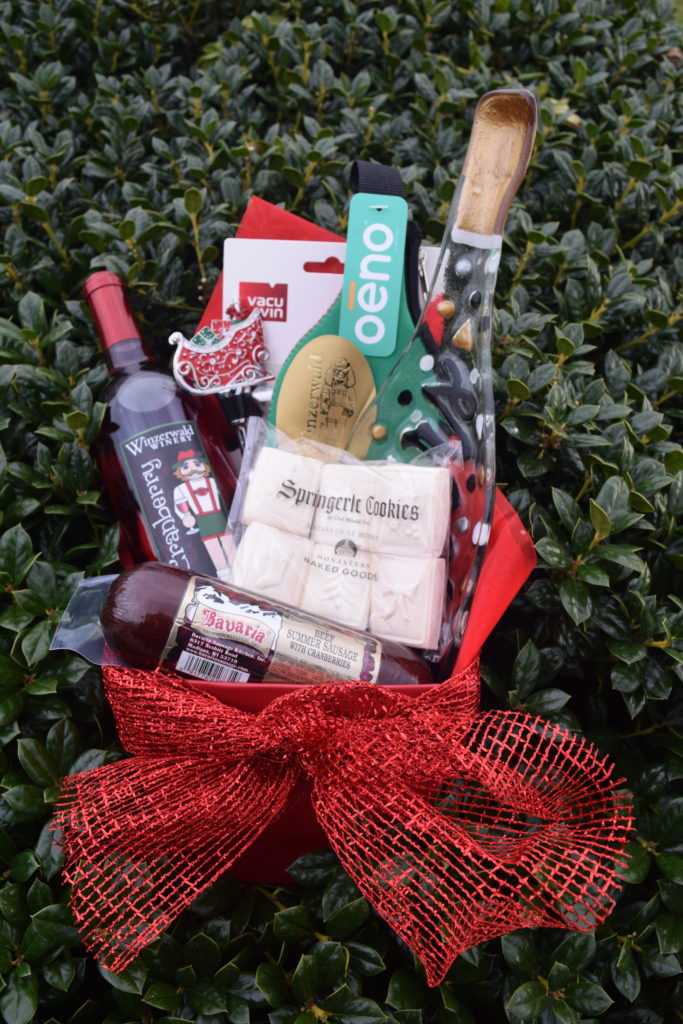 Gift Certificates
Not sure what type of wine your gift recipient enjoys?  Choose a gift certificate in any denomination from Winzerwald Winery and let them taste and choose themselves.
Tasting Room Gift Shop
Our tasting room offers Winzerwald logo apparel and gifts, local foods and art and wine accessories to pair with your wines for that special someone.